Welcome to East Grinstead Angling Society Website
Woodpeckers

This is a very popular and well stocked private fishery situated halfway along Old Hollow, Worth, which is off the A2220 Copthorne Road . The Society and owners have an agreement for members to fish on their EGAS membership cards on Monday to Saturday only between 0700-1900hrs. There is no closed season and current membership cards are valid until 31 May 2014. From 1 June you will need to produce your new membership card if you wish to fish for free. Additionally, you need to contact the owner prior to fishing on 01293 886598. There are no guest tickets for this water. The fishery has its own website click here and members are recommended to view this before fishing

Stock
There are 2 lakes and 2 ponds. The lakes have a total of 70 pegs and are well stocked with carp, tench, bream, perch, chub, roach and rudd. Newts Predator Pond has 15 pegs for pike and perch (no live or deadbait). The second smaller pond is used for fun fishing and is suitable for children.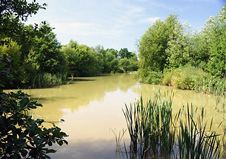 Water Rules
Barbless hooks only.
No keep nets or carp sacks unless for an authorised match.
No live bait or dead bait for predators
No dogs, no litter, no radios please. Remember – others want to enjoy the fishery.
No unaccompanied Juniors under 16. (EGAS junior members please note)
Fish from marked pegs only – please don't trample the plants.