Welcome to East Grinstead Angling Society Website
Hedgecourt Lake and Feeder Stream
A 43 acre lake with a feeder stream at its western end situated off the main road from East Grinstead to Crawley. Both the lake and feeder stream are denoted as a Site of Special Scientific Interest (SSSI). The eastern end of the lake (Mill Lane) has some platforms with disabled access and parking nearby. It is possible to use boats or punts at the Mill Lane end. (see rule book)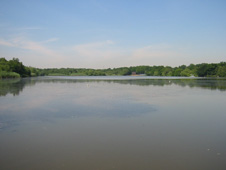 Stock
The lake contains a large stock of good sized bream, roach, tench, pike perch and eels. The feeder stream is noted for good sized pike and roach during the winter months. In recent years carp have been introduced through winter flooding further upstream. The club record pike of 25lbs 13ozs was caught in the feeder stream. The record tench and eel were also caught here.
Water Rules
Because Hedgecourt is an SSSI site there are specific rules you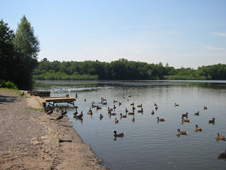 must follow. Please consult the Society Information & Rules before fishing.
This lake was previously covered by EA rules but may now be fished from 1 June.
Google map link
https://goo.gl/maps/oFVooQATWztpDPf76